About Us
The perfect concept
Hotel Lundia offers the perfect concept if you want to stay smart at Lund´s best city location. We focus on what is most important, for example technical innovations, comfortable beds from DUX and a small but quality oriented breakfast.
Our barception is a combined reception and bar. Here you can check in or check out, have your breakfast as well as have a glass of wine or beer.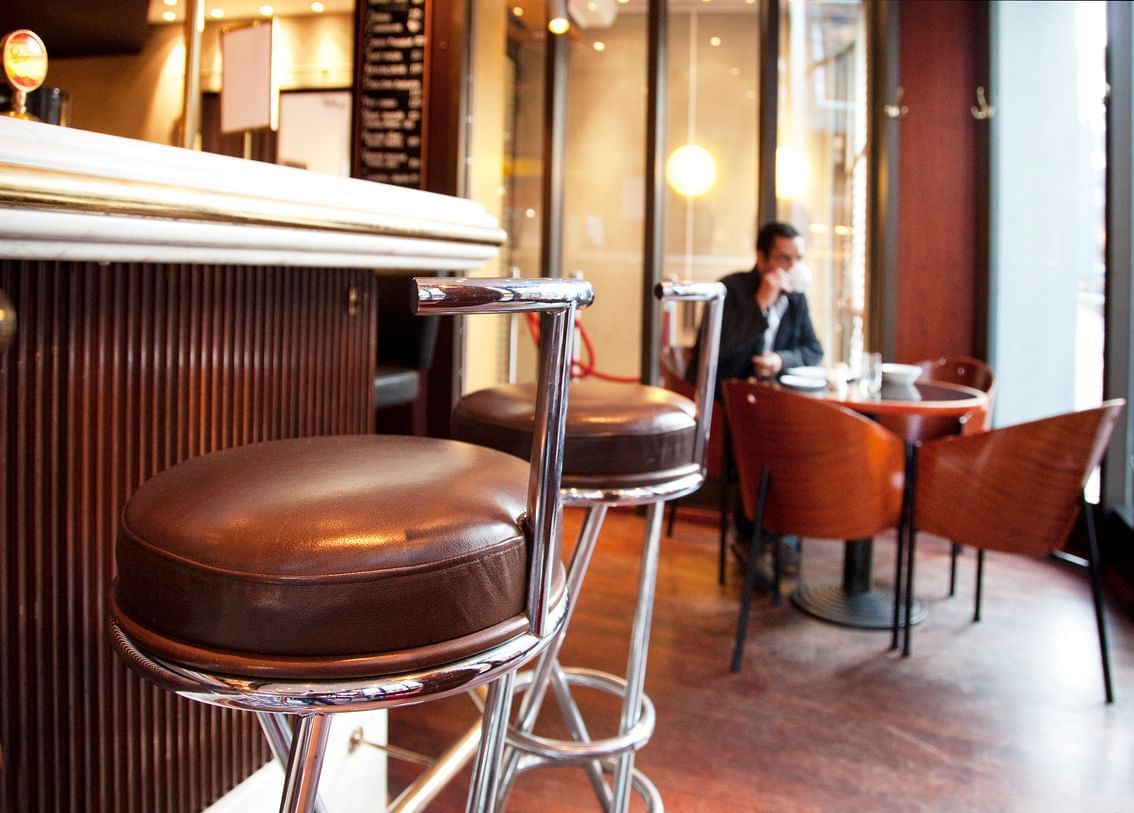 During certain hours Hotel Lundia is staffed from Grand Hotel, our sister property located 150 meters away. Just pick up the phone in the lobby or in your room and we are happy to help. Between 12 noon and 3PM the hotel is unstaffed with no possibility to offer early check in. The easiest way to check in as well as unlock the front door is via the Lundia app.
Please download our "Hotel Lundia" app prior to your arrival. Here you can check in and check out as well as find useful information about Lund and the hotel. In addition the app will will turn your mobile phone into your digital key.
Breakfast is always included when you book your room via the lundia.se website or app. Our breakfast is compact but of high quality with locally baked bread, juice from Loviseberg, yoghurt with granola and organic coffee/tea.
Our rooms offer perfect WIFI, comfortable beds from DUX and TV's with chromecast.