Welcome to Hotel Lundia
A smart business hotel in Lund, Sweden
Welcome to Hotel Lundia, a smart business hotel in Lund, Sweden. We're centrally located – just a minute's walk from Lund Central Station. This means we're a ten-minute train ride from Malmo, Sweden's third largest city and a mere 30 minutes drive from Malmö Airport. And just a 30-minute train ride from the Danish capital of Copenhagen. If you're driving into Lund, we have a basement garage where you can park your car.
You have a choice of 97 rooms or suites at Hotel Lundia. Kick-start your day in comfort, and relax and unwind after a busy day of business and meetings. During certain hours of the day Lundia is staffed from our sister property Grand Hotel (located 150 meters away). Please note that during certain hours of the day, eg during night time, the hotel is staffed from sister property Grand Hotel (located 150 meters away).
Our Concept
A more flexible business hotel
You'll notice the patient attention to detail from the moment you set foot inside. The flexibility of our staff and the quick check-in. The possibility to enhance your stay through your mobile phone. The handpicked furniture (naturally Scandinavian) as well as the chromecast equipped TV in your room. The complimentary breakfast is compact but handpicked and of top quality. The luxurious Duxiana mattress on the bed that promises a dreamy, good night's slumber. We're confident your stay will remain etched in your memory, until you visit us again.
Rooms & Suites
The comfort and style of our rooms and suites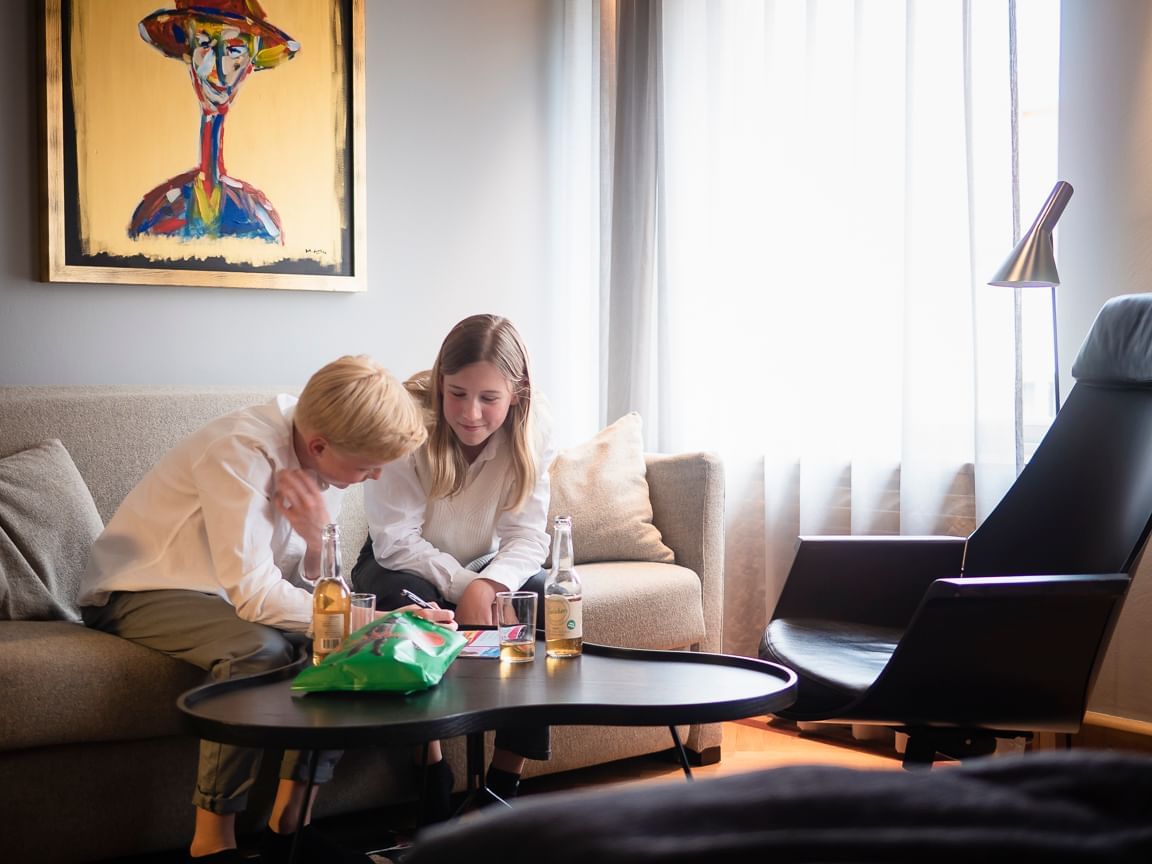 Combined Bar & Reception
Bistro Lundia: A treat for your palate
Welcome to our combined bar and reception! The bar is open in afternoons as well as in evenings and invites you to order something to drink or eat from the bar menu.